The hottest investing trend in town right now is Artificial Intelligence (AI). 50 years ago, AI was featured in Sci-Fi films like Blade Runner. Now it's used to drive cars, pick stocks, interact with customers and scan medical images.
As the real-world applications build, there has been an acceleration of investment dollars into the AI space. A recent PitchBook report reveals that in the last five years, Venture Capital firms have increased their AI stakes from $408 million to $4.8 billion.
Anthropic (AI assistants) and OpenAI (GPT-4) both secured more than one billion in VC funding.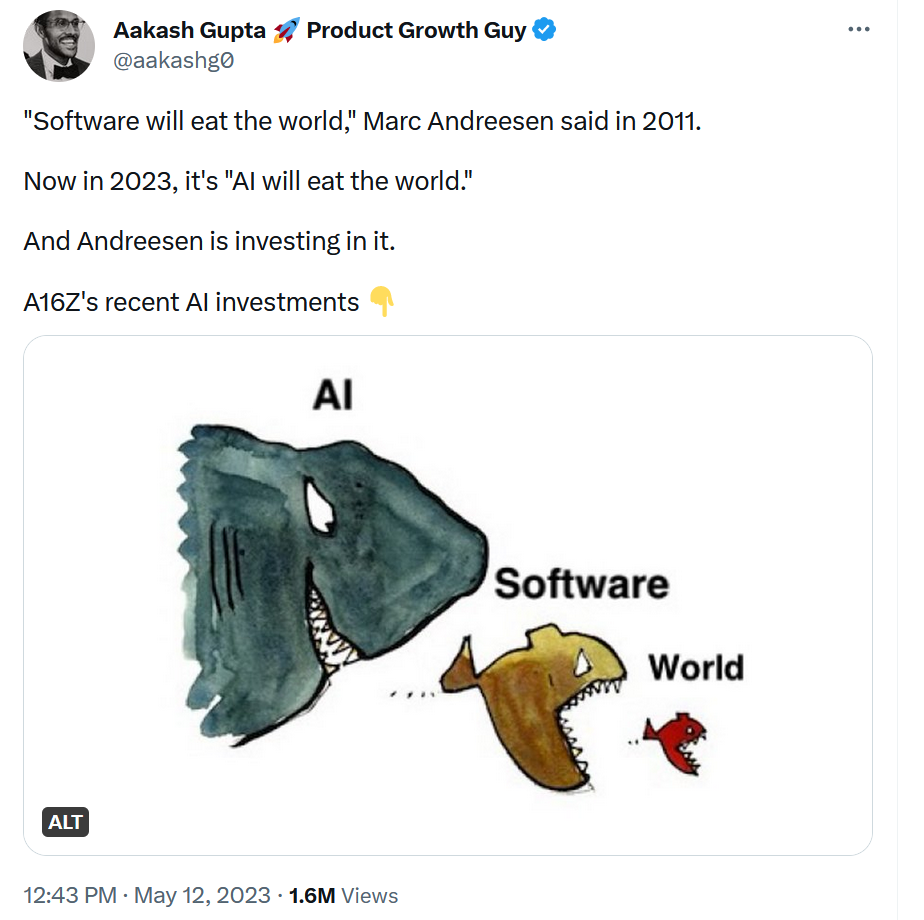 Source: https://twitter.com/aakashg0/status/1657109228996431872
New technologies are often feared (TV was predicted to kill radio, movies were predicted to kill TV). Some AI insiders are sounding the alarm. Elon Musk – who invested $50 million in OpenAI – has expressed anxiety that ChatGPT "is being trained to be politically correct." He has warned that AI is "more dangerous" than cars or rockets and that it has the potential to destroy humanity.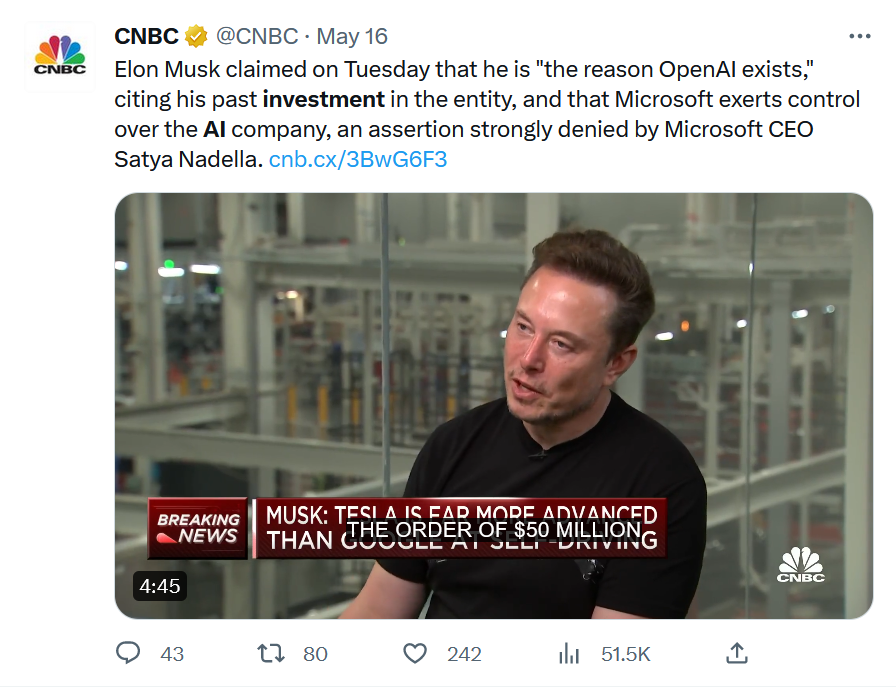 Source : https://twitter.com/CNBC/status/1658617569446621191
Dangers aside, the ability of AI to solve all of humanity's problems has been overhyped.
"Topping the lists of AI upsides is the claim that these systems will somehow solve the climate crisis," reports the Manchester Guardian, adding that it is more likely to develop "micro targeting ads.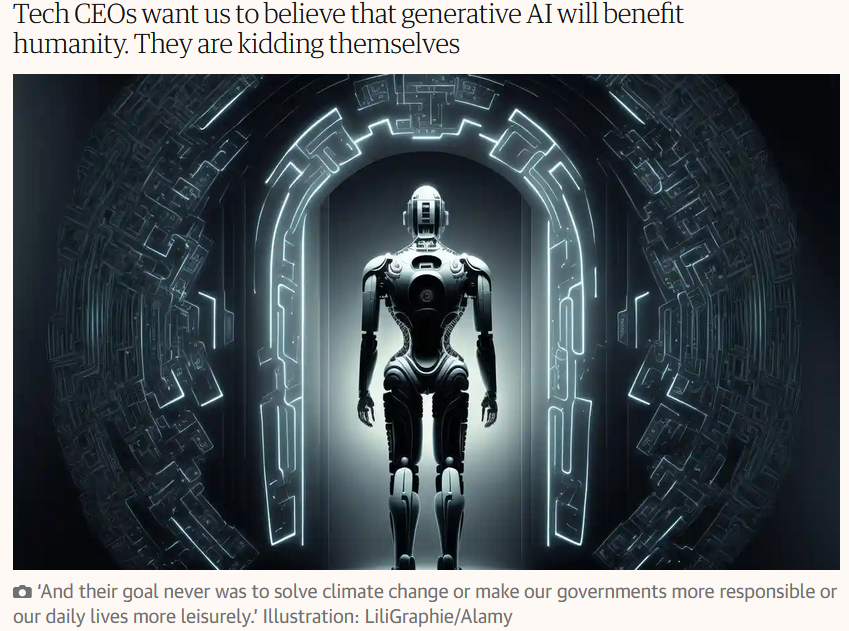 Legendary tech investor Marc Andreesen rejects the argument that AI will harm society, or take our jobs.
"Fears about new technology replacing human labor and causing overall unemployment have raged across industrialized societies for hundreds of years," stated Andreesen.
Andreesen points out that prices in industries resistant to technology (in red) have surged compared to industries receptive to technological innovation.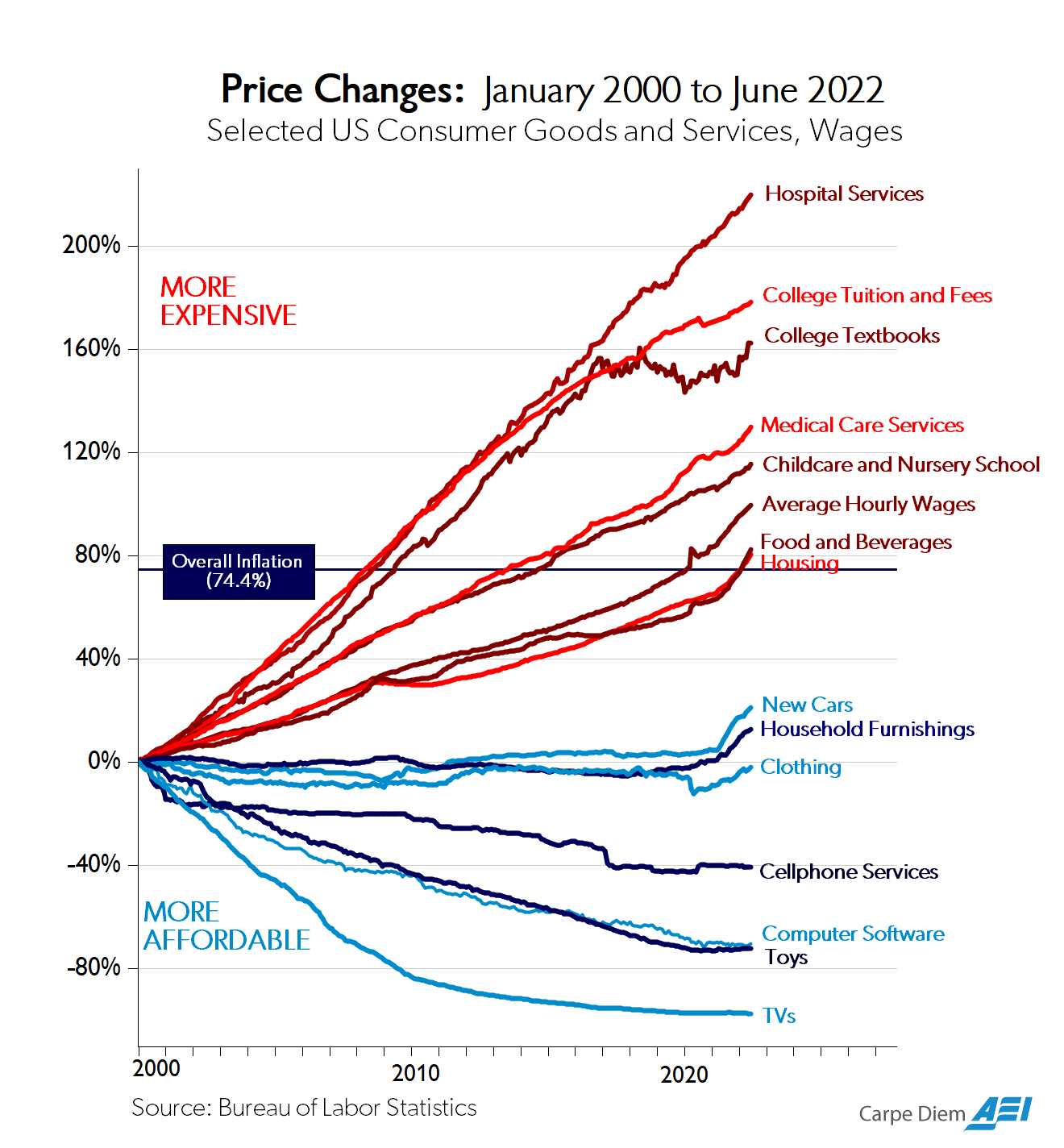 The big corporations have already established an artificial intelligence beachhead: Google uses AI to filter out spam, Amazon uses AI to recommend products, Netflix uses AI to guide content creation while IBM's uses AI to generate healthcare solutions.
Some investors are using the "picks & shovels" strategy to invest in AI. "The consensus big winner is Nvidia which makes graphics processors used to train the large language models at the heart of generative AI," states Barrons. "Nvidia shares have more than doubled this year already".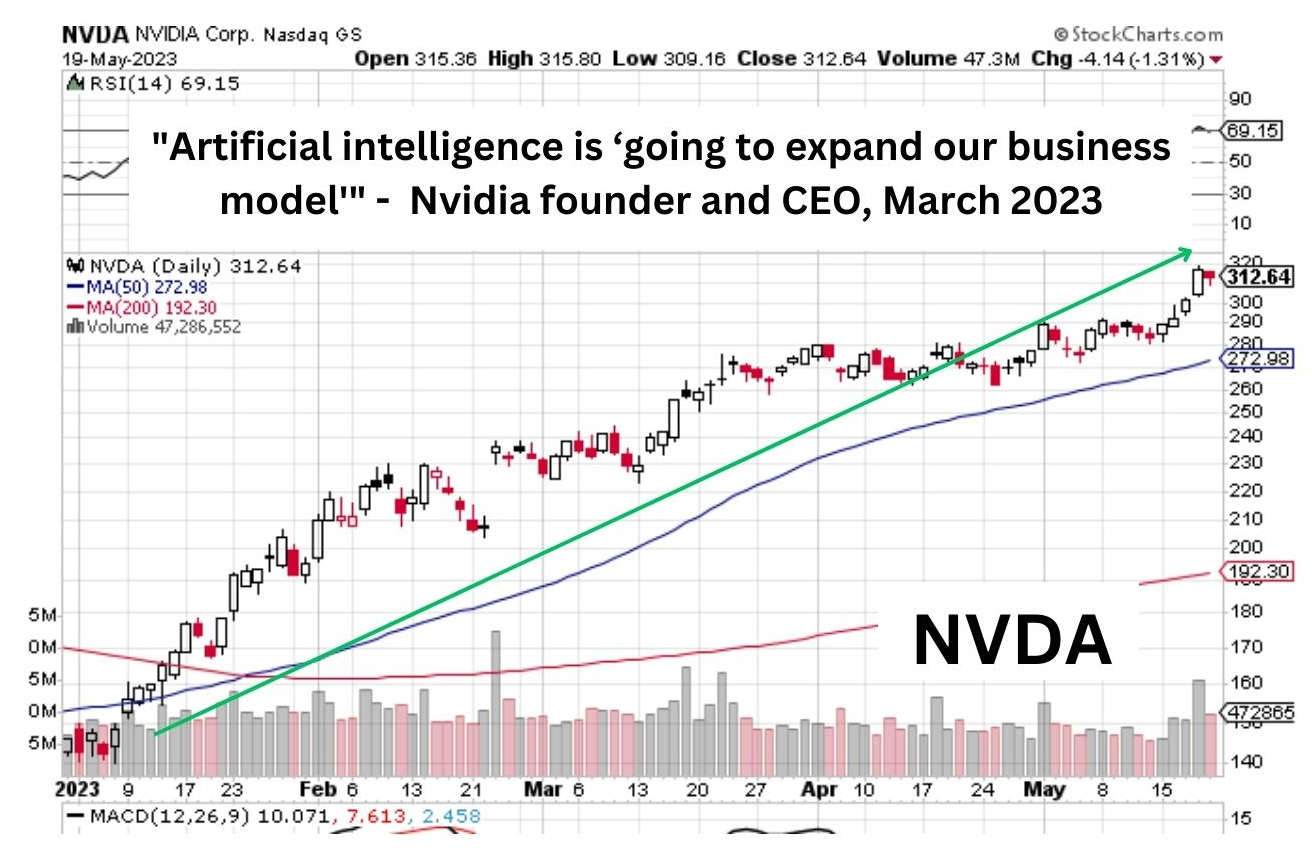 In the small cap AI space, there are going to be some big winners. Here at Small Cap Media, we are tracking a galaxy of companies including:
Verses AI (NEO: VERS) transforms disparate data into knowledge models that allow collaboration between humans, machines, and AI, across digital and physical domains.
Railtown.ai (CSE: RAIL) has developed machine-learning technology that stops coders having to stay up all night debugging errors, thereby increasing developer velocity and productivity.

Plurilock Security (TSXV: PLUR) reduces or eliminates the need for passwords by measuring the pace, rhythm and cadence of a user's keystrokes to confirm their identity. The machine learning technology is already commercialised.
OneSoft Solutions (TSXV: OSS) is integrating data science, machine learning, business intelligence and predictive analytics to create cost-efficient, subscription-based SaaS solutions. Applications include a pipeline fracture prediction model.
Fobi AI (TSXV: FOBI) has developed technology that enables businesses to action, leverage and monetize customer data while reducing paper and plastic waste at scale. Most recent financials saw earnings spike 298% YoY.
Make sure to like and follow my newsletter for more market updates!
Til next time,
Rebecca Kerswell
Fun Fact: Research shows that companies that invest in marketing are more likely to be top performers in their industry. In fact, according to the Content Marketing Institute, companies with a documented content marketing strategy are six times as likely to succeed as those without. Marketing may be your saving grace to weathering this storm. Connect with me to learn more about how myself and my team at SmallCap Communications can provide the support you need.
Recent Posts
View original article Golden Spike Resources TSXV:GLDS | OTC:GSPRF (Frankfurt: L5Y) is a mineral exploration company developing resource projects in low-risk jurisdictions. GLDS…

The hottest investing trend in town right now is Artificial Intelligence (AI). 50 years ago, AI was featured in Sci-Fi…

Harnessing The Power Of Influencer Marketing For Investor Relations Professionals It's no secret that the function of investor relations professionals…